At B&A Group, we have a long tradition of supporting local charities. As an established business in the South West we are very proud to give back to the local community and provide support to charities and their efforts wherever we can.
With a personal connection to Meningitis Now founder, Steve Dayman MBE, our current charity focus is to raise £100k to help the charity reach their goal in eradicating all strains of the meningitis virus. However, we continue to donate, sponsor and support lots of other charities alongside this pledge, a selection of which are mentioned below.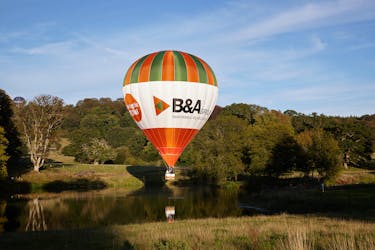 Meningitis Now
Meningitis Now is the first meningitis patient group in the world, founders of the meningitis movement and the only charity dedicated to fighting meningitis in the UK. Founded by Steve Dayman MBE a close friend of the Berkely Family, the charity has invested over £12m in early stage research that has played a critical role in the introduction of five life-saving vaccines.
During the 1990's Jimmy Berkely wanted to get involved with all the incredible work Steve was doing in raising funds to raise awareness of this devastating disease and to develop an effective vaccine against Meningitis B. In 2014, B&A Group pledged to raise £100,000 to help the charity in their vision of a future where no one in the UK loses their life to meningitis and that everyone affected gets the support they need to rebuild their lives.

View our meningitis pledge