From humble beginnings, we've evolved into a team of 70, operating a substantial fleet of over 50 vehicles and with access to an additional 50 approved sub contractors. We've worked hard to become a leader in the South West for land regeneration solutions, material management services and the supply of recycled & quarried aggregates.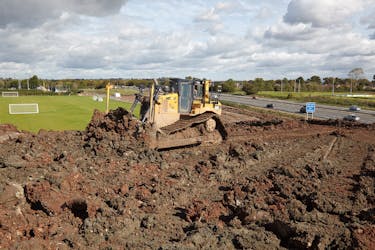 2022
In January this year we were thrilled to launch our newest division under the B&A umbrella - 'B&A Land Regeneration'. Providing remediation, earthworks and land regeneration services, this strategic division has seen the repositioning of key members of the Transport & Recycling team to highlight the Group's unrivaled knowledge of an increasingly complex and sensitive regulatory environment. Though this is not a new service offering as such, the new division solidifies our holistic turnkey approach, and will enable us to go from a regional player to a national operator.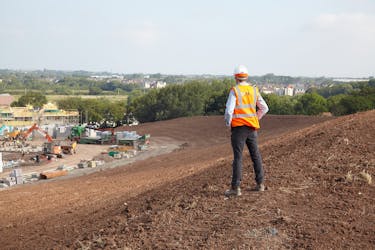 2021
2021 saw B&A Group continue to work for two national homebuilders, Taylor Wimpey Plc & Bellway Plc and the principal land-owner and developer Mead Realisations Ltd at the expansive 38-hectare 'Parklands' development site in Weston Super Mare.

For four years B&A have been undertaking work at this development for the vast enabling works required. Services provided include subsoil importation for flood protection and ground improvement, pile mat installation, noise bund construction and archaeological ground preparation.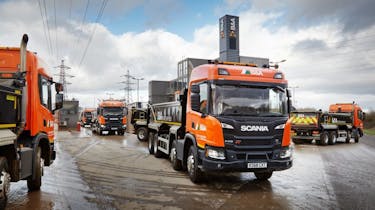 2020
Having to navigate and adapt the business through a worldwide pandemic was one of the most challenging tasks B&A Group have ever been faced with, having to make some very difficult decisions along the way. But we managed to stay strong as a business and continued to work under strict COVID 19 guidelines. We headed into 2021 with confidence that we would continue this success and grow as market leaders in our field.
Earlier in the year, we were thrilled to launch our latest venture - B&A Stone Supplies, providing quarried aggregates to clients throughout Bristol and the South West.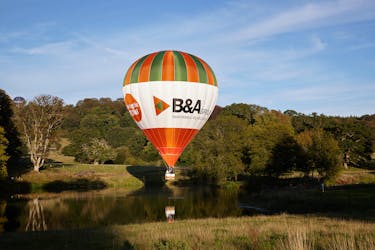 2019
We announced our new company structure, officially becoming a group. Terrain Plant Holdings Ltd, founded by Jimmy Berkely in 1992, sits at the top of the group structure, with Bristol & Avon Transport and Recycling Ltd and Balla Property Developments Ltd as subsidiaries. The change reflects our need for a flexible structure to support our planned company investment, diversification and growth.
The launch of G-Jima, the brand new B&A Group and Meningitis Now hot air balloon, which made its debut at the 2019 International Balloon Fiesta. The balloon, created by Bristol company Cameron Balloons, will help us in our aim to raise awareness of meningitis, alongside our £100k fundraising pledge.
A large waste company acquired Bristol & Avon Waste Management services, including skip hire and recycling services. Allowing us to focus on growth and development of our other key services, including new subsidiary Balla Property Developments Ltd.
Bristol and Avon Transport safely removed 80,000 tonne of material from the busy Exeter University site into multiple locations, one of which was the Parklands noise bund project in Weston Super Mare.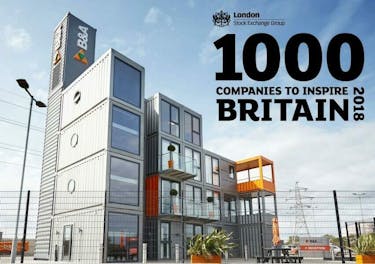 2018
We were delighted to be featured in the London Stock Exchange's 1,000 Companies to Inspire Britain list. The report is a celebration of the UK's fastest-growing and most dynamic small and medium sized businesses across the UK. To be included on the list, companies need to show consistent revenue growth for at least three years, outperforming others in the sector. This award has firmly placed us as market leaders in the South West.
We unveiled our brand new workshop to service our fleet of trucks and plant machines. This fantastic new facility designed by T M Ventham and project managed by Helen Griffin our Group Environmental Manager could be described as the heart of B&A Group, keeping our large fleet of six and eight-wheel tipper vehicles, grab wagons and articulated steel bodied bulk tippers on the road.
We imported over 230,000m3 of suitable subsoil under an Environment Agency Bespoke Recovery Permit to raise the land above the flood risk at Mountpark Bristol XL in Avonmouth. This was engineered to the client's specification and independently validated by Structural Soils. Recovering this material meant that over 430,000 tonnes of material was diverted from landfill and saved the equivalent raw material, conserving a natural resource. During the course of the project, we would have managed over 50,000 vehicle movements.

2017
We started work on the new Viridor Resource Recovery Centre in Avonmouth, Bristol on behalf of our clients CNIM (formerly known as Clugston). We supplied a variety of products to the site including Recycled 6F5, Recycled Type 1 and Recycled Dust. We also removed 45,000m3 of non hazardous waste and continue to work for CNIM on this groundbreaking project to this day. Viridor forecasts that the Avonmouth Energy Recovery Facility will generate an estimated 307GWh per year, which is enough energy to power the equivalent of 84,000 households.
Also this year, our dedicated Group Senior Environmental and Health & Safety Manager Helen Griffin, officially qualified as a chartered member of the Chartered Institute of Waste Managers. Having been a valued member of Bristol & Avon Group since 2008, Helen is considered to be a cornerstone of the organisation and has demonstrated her commitment to the waste and resource industry tirelessly throughout her time with us.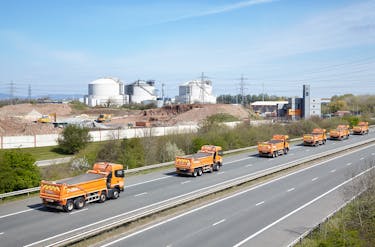 2016
We began accepting hazardous tarmac at our new facility in Hallen, Avonmouth, making it easier for clients to responsibly dispose of old tarmac, protecting customers and the environment.
B&A Group started utilising a new recycling process as part of our commitment to working towards zero landfill. In support of recycling and in an effort to reduce our impact on the environment at B&A, we invested more than £500,000 in our materials recycling facility's new process.
Our brand new office building was completed. Urban Space Management was commissioned to design our new office building in Hallen, Bristol. The building stands as part of the new B&A headquarters, and was designed with our values in mind in every aspect of the development process. We took special care to ensure that every part of the new building design was rooted in decisions intended to help us continue to promote environmental sustainability, functionality, productivity, and so much more.
The new building is made from new & used shipping containers, offering our company and staff a functional, spacious and stylish headquarters to work in and run our operations through.
And, we were awarded a £80,000 grant from the West of England Growth Fund to help develop and expand our new site in Hallen.
We expanded our site in Hallen to include a new site, stretching over 11 acres, bringing the company's space up to a total of 22 acres, helping us to expand the scale and efficiency of our work and working towards creating the largest soil treatment facility in the South West.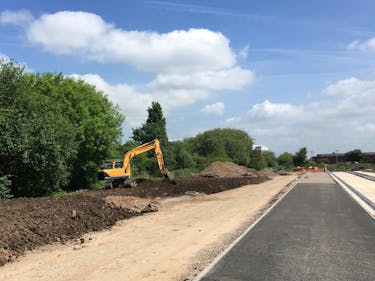 2015
A huge project we worked on this year was the new bus rapid transit system in Bristol, Metrobus. Working alongside many other specialists and contractors, B&A Group provided a number of different services specifically for the Ashton Vale to Temple Meads section of the route. Works included the construction of 1.2 miles of guided busway together with a segregated path for cyclists and pedestrians, the refurbishment of the Ashton Avenue bridge, the construction of a new parallel bridge at Bathurst Basin and city centre works including new bus stops, upgrading of existing stops, and the installation or real time information displays.
B&A Group provided many services for this project including, Enabling works, Earthworks, Contaminated Land Removal, Guided Roadway Construction, Traditional Road Construction (to within 10mm tolerance – as the buses are guided, within a sunken concrete / guided lanes), Pile Mat preparations, crane pad preparations, construction of flood compensation area and swales, old railway sweeper removal and disposal as well as aggregate place lay and compact (Recycled and Quarried).
It was during this period that B&A also worked on changes to the layout of Bristol City Centre. Private motor traffic was routed along the western edge of The Centre, and the current traffic system was replaced by extended and more accessible pedestrian spaces. We reused some of the cobble stones we were instructed to remove at our new HQ in Hallen.
A strategic decision was also made to rebrand the business as 'B&A Group' rather than 'Bristol & Avon', reflecting our intent to grow beyond the South West region and present ourselves on a wider geographical stage.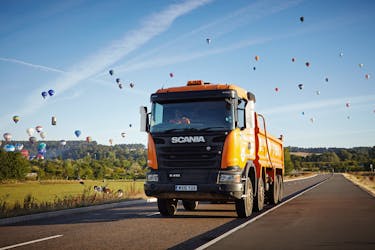 2014
B&A Group invested £11m in a new state of the art headquarters, based in Hallen, near Avonmouth, to centralise all operational activities, allowing greater and more efficient production of recycled aggregate, storage and remediation technology.
We also launched our partnership with the UK's largest meningitis charity Meningitis Now, with a pledge to raise £100,000 to go towards research for a vaccine. B&A Group already held a close relationship with Meningitis Now founder Steve Dayman, a close friend of our company's founder, Jimmy Berkely.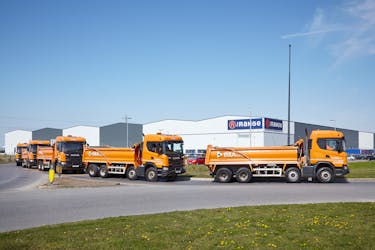 2013
B&A Group provided essential land raising for flood protection purposes by re using 85,000m3 of material moved from a Network Rail site in Filton in 2012. This would eventually form the site of the new Range Distribution Centre in Avonmouth.


2012
In January 2012 we were tasked with moving 85,000m3 of inert soils from a Network Rail site in Filton, Bristol. This was approximately 650 lorry loads per day and was re used at Central Park in Avonmouth where we provided land raising for flood protection.

The Network Rail site now forms the Volker Fitzpatrick Hitachi Rail site located between Filton and Stoke Gifford, South Gloucestershire. The £80 million facility development was completed in March 2016.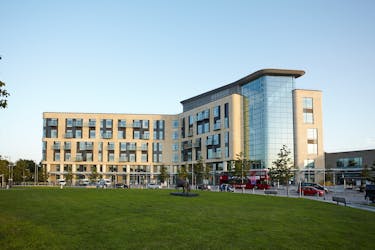 2010
Bristol & Avon Waste Management secured the contract with developers, Carillion Building, to provide skips for their ongoing works on the new Southmead Hospital development in North Bristol. We provided over 4000 skips to the site spanning a three year period, with the fantastic new Brunel Building complete and ready to welcome it's first patients in the summer of 2014.

This year also saw an expansion of our site in Ironchurch Road by 1.5 acres which enabled us to grow the Waste Management Division, with a focus on wood recycling.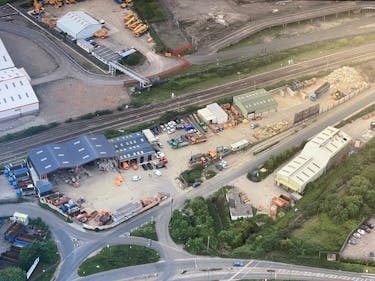 2000 - 2009
The Millennium began with a strategic land acquisition in a prime location in the Avonmouth area. The site provided huge potential for the business to expand it's services. It was after this move that we introduced the supply of recycled aggregates, Earthworks solutions and in 2002 formed the Waste Management division, enabling the supply of skips and roll on/off for both domestic and construction waste.
New offices and a workshop were also erected in order to accommodate the rapidly growing business.
We also built our own Waste Transfer Facility on site and quickly became the leading waste management provider in the South West and were one of the first in Bristol to achieve zero waste to landfill.
B&A worked on many large projects during this time including the development of Temple Quay and the expansion of Bristol International Airport.
Sadly in 2003, Jimmy passed away which was a huge loss to the family, the business, the local construction industry and the Irish community. Jimmy left an incredibly hard earnt legacy behind that would be pushed forward in his honour by the next generation of the Berkely Family.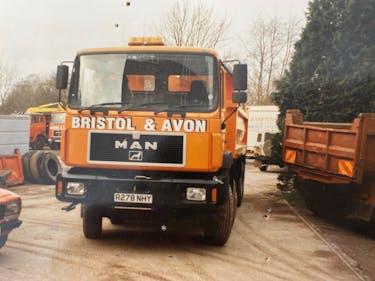 1993 - 1999
After making a name for himself, and by creating excellent client relationships, Jimmy founded Bristol & Avon Transport & Skip Hire Ltd. in 1993.

The business grew rapidly during this period resulting in Jimmy vastly expanding the company fleet as well as his team of office, site and driving staff. The business saw a move from it's current location to a site in Charfield South Gloustershire before finally settling in Avonmouth. It was during this period that Kevin, one of Jimmy's sons became involved in the business, followed by his daughter Clare and youngest son, Aidan a few years later.
Well known projects we were involved with at this time include the remodeling of Bristol City Centre, the development of Bradley Stoke and the approach roads leading to the Second Severn Crossing.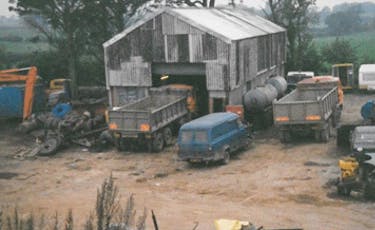 1982 - 1992
During the 1980's, Jimmy and his team worked on numerous large scale projects throughout South Gloucestershire, Bristol and North Somerset, including the construction of the iconic Spectrum Building, The Swallow Royal Hotel in Bristol City Centre and the development of small towns, Yate and Thornbury, just outside the City.



1968 - 1981
After buying his first tipper lorry in 1968 and with a move to Bristol shortly after, Jimmy began his own haulage company providing muck away and groundwork services to the local area. From there, things grew rapidly and over the years Jimmy ran his business from a few different locations in Bristol and the surrounding areas as well as from the small yard behind his home.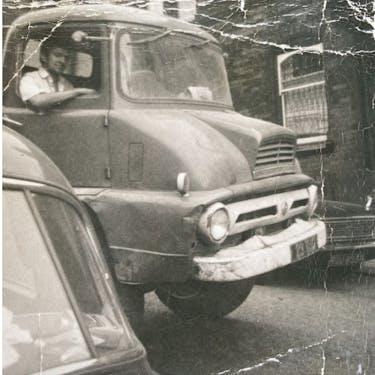 1960 - 1967
Born in a small village in Ireland, B&A Group founder, the late Jimmy Berkely emigrated to England when he was just fifteen years old. After initially settling in Leeds, he started working in haulage like many other Irish immigrants at that time.
Britain's post war boom attracted many Irish immigrants to England to work on regeneration projects and like many other successful Irish family businesses in Britain, it is wonderful to see that this success has continued throughout the generations. B&A Group are extremely proud of our Irish heritage and the impact Irish immigrants have had, and continue to have on the construction industry in this country.