High quality building sand products available to order
Call us now on
0117 982 9561
and select option
3
to discuss your project requirements
We supply sharp sand, mixed sand and soft building sand for a range of applications. Sourced from local quarries and available for delivery throughout Bristol & the South West, call our experienced team today to discuss your requirements.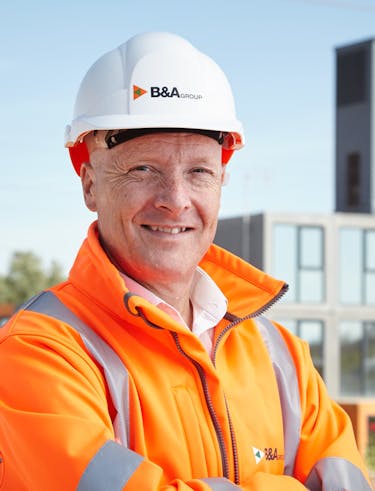 Stuart Palmer
Division Manager - B&A Stone Supplies
Email Stuart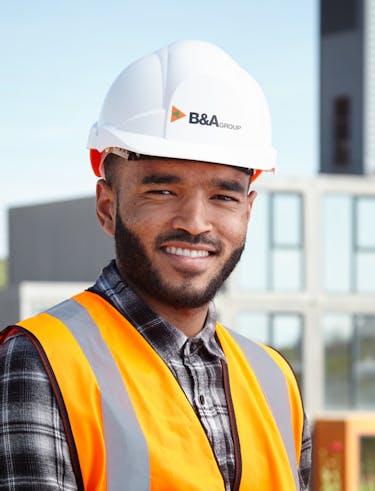 Reeko Best
Business Development Manager - B&A Stone Supplies
Email Reeko
Sands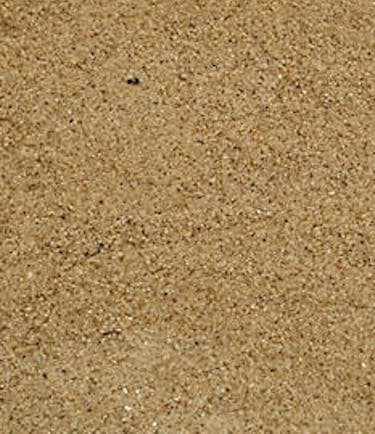 0/2 Fine Building Sand
Sourced from local wharf and dredged off the South West culver bank.
Applications: General construction, Concreting work, Cable surround, Mortar and Rendering.
Material Grading: 0/2mm
Specification: BS EN 812 Part 103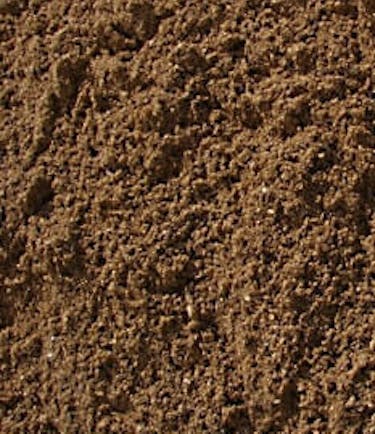 0/4 Grit Sand and Concrete Sand
Sourced from local wharf dredged off the South West banks.
Applications: General concreting works, Block paving, Backfill.
Material Grading: 0/4mm
Specification: BS EN 812 Part 103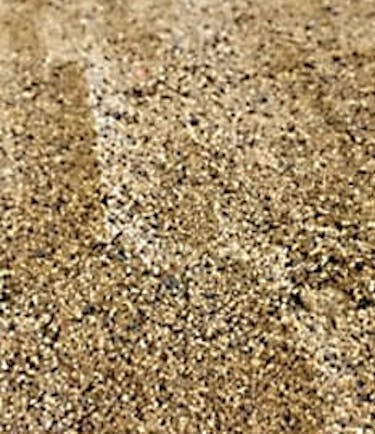 Fill Sand
Sourced from recycled sand.
Applications: Cable Surround, Trench Fill
Material Grading: 0/20mm
Fast Sand Delivery
To ensure that our delivery services match the high standards of our materials and client service, B&A Group operate a fleet of owned and subcontractor 6 and 8 wheel tipper lorries, grabs and articulated lorries. Our tipper lorries can carry up to 20 tonnes of aggregate to suit all types of projects.
Our drivers are trained professionals with up to date operator licences, are waste carrier certified and our Stone Supplies vehicles are fully insured. Our fleet is managed by a comprehensive in house maintenance program at our on-site workshop in Hallen.
We aim to ensure a next day delivery service for our clients or same day where feasible. If you require an out of hours arrangement for your order, please call our team to discuss.

We also supply recycled aggregates, sourced from local sites and processed at our facility in Hallen.
Building Sands
We supply a variety of sands for building concrete and ducting works. Available to buy in bulk and delivered direct to sites across the South West or straight to builders' merchants.
Our sand is BS812 Part 103 British Standard accredited. So, you can trust that you are getting a superb product, at a competitive price.
All our sand products have been washed and graded. Ideal for construction and domestic application, including:
Concrete
Residential housing
Commercial units
Sports pitches
Golf courses
Builders merchants
Our finely quarried sand is excellent for use in building and construction, it's size makes it ideal for different construction projects, such as:
Bricklaying
Mortars
Renders
Trench filling
Cable surround
Concrete works
Why use sand in construction?
Extremely durable, sand provides an excellent bond for your construction needs once compacted. Ideal for construction bases, sand is a cost-effective material for any project. It also works brilliantly as a reliable filler.
Our building sand is multi-functional and can be used in a wide range of domestic and commercial applications, including construction and landscaping.