An alternative solution for removal and delivery of materials
Call us now on
0117 982 9561
and select option
1
to talk about how we can help you with your grab hire needs.
Our grab lorries can carry up to 16 tonnes and offer a versatile and cost effective material removal and delivery option that is perfect for sites where space is limited or access is restricted.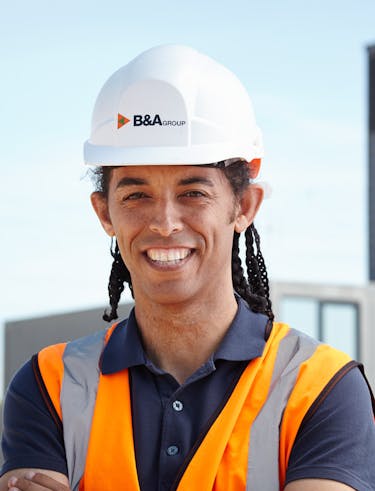 Ashley Bruno
Group Sales Manager
Email Ashley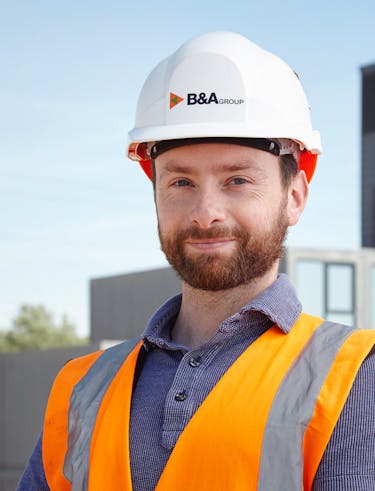 Chris Jury
Technical Sales Representative
Email Chris
Experienced, professional drivers and fully equipped grab lorries
We have a team of fully trained, highly experienced drivers capable of servicing a range of sites giving you reassurance and peace of mind. Our team have a proven track record in operating within confined spaces and narrow roads. A mapping review of your site can even be taken by your driver before they arrive.
All of our grab lorries are approximately 3m wide and 9.5m long, carrying up to 16 tonnes with a reach of around 8 metres.

What materials can our grab lorries remove?
Our grab vehicles are capable of removing a wide range of waste materials including soil, concrete, clay, topsoil, hardcore for recycling, green waste and mixed builders waste. As a fully licensed waste haulier our grab lorries are also permitted to transport a range of contaminated soils.
Your waste will be taken to a permitted facility, giving you confidence in the full waste cycle. Our firm focus on sustainability at B&A Group ensures we divert as much material from landfill as possible.

Why should you hire a grab lorry?
Grab lorries offer a simple and practical solution for collection of waste material, as well as delivery of a range of aggregates and soils. Our services can remove soil, stone and any other waste materials to ensure that waste is managed effectively and quickly. Grab lorry hire may be a valid option if your project is within a restricted area with limited access. Simply stockpile your waste and we will take it away. Our fully qualified grab lorry operatives can collect loose or bagged material and will load it up and be on their way within thirty minutes, saving you both time and money. No permits are required because the materials are moved quickly and efficiently, and our trained grab lorry operatives will deal with the whole process for you.
If you require delivery of materials, grab lorries can also provide this service within one journey; depending on the quantity required. If you require a large volume of material, we aim to deliver to you as quickly as possible, so that you have all you need to start your project. Therefore, you won't have to worry about transport issues, as the delivery of material and the removal of waste will be sorted out for you. Not only are grab lorries a simple waste management solution, but they are also cost-effective.

Unlike skip hire, grab lorries do not need to be self loaded using wheelbarrows. Materials can be picked up from hard to access spaces, such as over walls and there is no need for extra machinery or heavy equipment. The grab truck does it all for you.
Hiring one of our self-sufficient grab lorries also means you won't need to have an excavator on site in order to load materials onto a lorry.

Why hire from B&A Group?
Our reputation stems from offering an impeccable service, providing high-quality products and developing excellent client relationships. With over 50 years in the industry we have a proven track record when it comes to customer satisfaction. Call us today to discuss your grab hire requirements.