We're constantly growing our team here at B&A, with an ever-increasing client base around the South West. Get in touch with us today for more information on our latest vacancies and details on how to apply.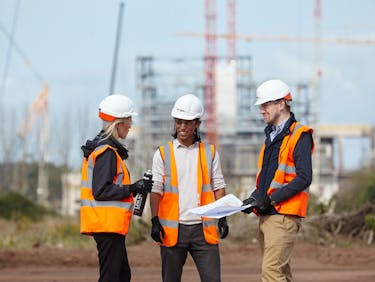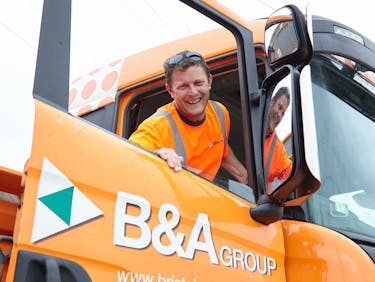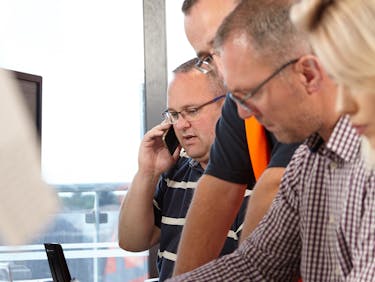 Who we are
B&A Group remains a family-owned business with over 50 years industry experience and is a leader in the South West for land regeneration solutions, material management services and the supply of recycled & quarried aggregates. Established by the late Jimmy Berkely, whose goal at the time was to provide quality, safe, well paid work to all his employees to ensure they could provide for themselves and their families, B&A Group remain committed to delivering these promises, respecting our clients and producing the highest quality work in safe environments. These core values set by our founder help us to fulfil our vision to be responsible, reliable and ready and to continue to grow and adapt as the industry does.
We are proud to have evolved into a team of around 70, operating a substantial fleet of over 50 vehicles, with access to an additional 50 approved subcontractors.

Our culture
Our company ethos is based on being 'Responsible, Reliable & Ready'.
We are ready to employ new ways of doing things, to solve challenges and to support our clients and supply chain partners. We are reliable, doing what we say we will with the skills, drive and resources to make things happen. We are responsible, striving to do the "right thing" and leave a sustainable impact on the places and people where we work. We are always ready to think to the future, embrace and drive change and tackle the challenges facing society and the planet. We are responsible and seek to create sustainable value for our partners, project stakeholders and neighbours.
Why work with us?
We have a long-standing reputation among employees and sub-contractors for delivering a first-rate service to our customers. In addition, we offer numerous incentives for those who join the team including competitive salary, generous holiday packages and an employee benefits scheme which is available to all.
B&A Group is an equal opportunity employer that is committed to diversity and inclusion in the workplace. Applications from individuals are encouraged regardless of age, disability, sex, gender reassignment, sexual orientation, marital status, national origin, pregnancy, race, religion or belief.
"Working for a family run business makes a huge difference, they have great values and always go the extra mile to look after their staff. It helps to create a positive work culture and make sure everyone feels important in their role, whether they operate machinery like myself, or work behind the scenes in the office which can be quite rare, especially in this industry."
Paul Coleman
Plant Operator
"I have been working at B&A Group for over five years now and it is a fabulous place to work, there is a great family feel and every day is different. As a family-based business, employees are treated as individuals and as such one's strengths and ambitions are recognised and encouraged."
Clare Raby
Sub-contractor Support & Social Value Co-Ordinator
"In my five years at the B&A Group, I have had the opportunity to work on a variety of projects, from very small to very large scale residential schemes and extremely large commercial developments. Everyone works hard to deliver projects on time and exceed clients expectations, which is a result of the company ethos of being Responsible, Reliable & Ready."
Rob Lewis
Project Manager
Vacancies
Class 2 Tipper Drivers
Location: Hallen, Bristol
Bristol & Avon Transport & Recycling Ltd is currently recruiting for experienced class 2 Tipper Drivers.
Applicants must be over 21 years of age and had previous tipper driving experience.
Full time Monday to Friday, weekly paid, excellent rate of pay.
If you are interested in this vacancy please contact Karen on 01179 829561 or send your CV to Karen.alexander@bristolandavon.co.uk