News
Celebrating 30 years of B&A Group
16/06/2023

On Friday 23rd June, we are proud to be celebrating our 30th anniversary! B&A Group has achieved so much over the past 30 years and we have a full week of celebrations lined up from Monday to commemorate this incredible milestone and to say a big "thank you" to our fantastic team.
Our success over the years comes down to each and every member of the team and we are all so proud of the achievements that have been made which has enabled us to grow and develop into the business that we are today. In our latest blog, celebrating 30 years of B&A, we're excited to share some of our success, specifically throughout 2022 which has been our greatest year to date!
Back to humble beginnings
It's only when we take a step back to remember how it all began that we can truly appreciate just how far we have come over the last 30 years. Looking back to 1993 when the company was first founded by the late Jimmy Berkely, we're sure that he could have never imagined the scale at which B&A has grown and would be immensely proud to see where we are now.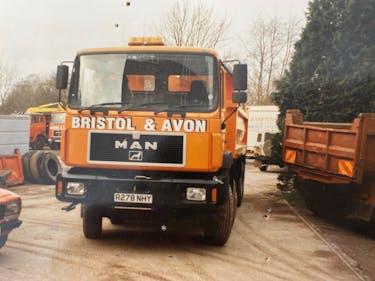 Today, B&A Group stands strong with over 80 members of staff as well as a fully operational pool of over 150 lorries on a daily basis.
We have been fortunate to have been a part of some monumental projects over the years, including the remodeling of Bristol City Centre, the development of Bradley Stoke and the approach roads leading to the Second Severn Crossing. We were also able to build our very own Waste Transfer Facility on our previous site at Ironcurch Road in the 2000s. B&A quickly became the leading waste management provider in the South West.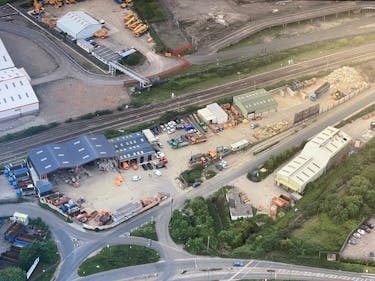 We have since worked on more high-profile projects including the development of Temple Quay, the expansion of Bristol International Airport, the Network Rail site in Filton, the new bus rapid transit system (Metrobus) in Bristol, Central Park in Avonmouth and the redevelopment of Southmead Hospital to name just a few.
In 2014 we invested £11m in a new state-of-the-art headquarters in Hallen, to centralise all operational activities over a 22-acre site, allowing greater and more efficient production of recycled aggregate, storage and remediation technology.

Also, in recognition of 15 years of service and a truly exceptional contribution to the business, Helen Griffin was promoted to Group Environmental Director which is a pivotal role within the group.
This July, it will be 20 years since Jimmy sadly passed away which was a huge loss to the family, the business, the local construction industry and the Irish Community. Jimmy will forever be in our hearts and we continue to honour him every day through the continued success of the business. We have named a road at our Hallen site after him and were even able to officially name our Hot Air Balloon G-JIMA, in his honour.
Jimmy would be so proud of where we are today, especially given our resilience through the pandemic and then last year, carrying on to have our most successful year yet!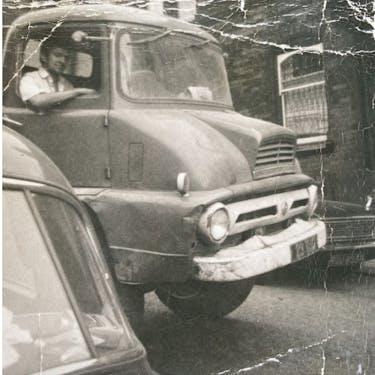 2022 - Our best performing year to date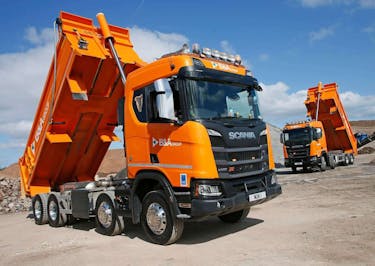 In an exclusive take from our recent Director's report, Kevin Berkely disclosed that "The performance of the Group during the year ending 31st December 2022 was very strong, with the Group once again exceeding all previous financial milestones in terms of turnover, EBITDA and PBT."
In 2022, B&A Group achieved an astonishing £38.99m turnover, with a profit exceeding £5m which was an uplift of around 30% compared to 2021. More notably, we have seen all divisions of the business performing well over the past year with key takeaways including:
B&A Transport & Recycling increased turnover by 25% compared to the previous year with monumental projects such as the Bristol Bears site development, Broadpath located in Devon and a large range and vast capacity land raising projects in Severnside which has been intrinsic in extending the companies geographical reach even further than previous years.
B&A Stone Supplies expanded further on its already strong reputation across the South West region and continued to demonstrate an exponential growth by generating in excess of £10m despite only being in its third year of trading. One of the key contributing projects for the division was the J Murphy project which has also been the largest project so far but still delivered both on time and on budget thanks to our incredible team
B&A Land Regeneration division is progressively adding value to the group's cross-company and multi-disciplinary projects following a recent investment in SQ2 construction project management software
With 2023 shaping up to surpass our incredible achievements yielded in 2022, we are extremely proud of how far we have come.
Remembering the core of our success
Taking a step back from everything that has progressed and everything yet to come, we are very aware of one core element that has been a driving factor in the Group's success over the last 30 years, the people.
From the very beginning to date, the people have always been a driving constant for the company. Sadly some key members of the team who were instrumental in the early days and beyond are no longer with us, but will forever be remembered as part of the foundations of B&A Group.
Thank you to all of our incredible staff, management, customers and supporters over the years. We are truly grateful to each and every person who has helped drive our success and we cannot wait to see what the next 30 year holds for B&A Group!