Certified hazardous material removal services in Bristol & the South West
Call us now on
0117 982 9561
and select option
2
to discuss your contaminated material removal requirements.
We offer a complete solution when helping clients meet their site development obligations. Our staff are fully qualified to arrange the removal of a wide range of hazardous materials, strictly adhering to all regulatory requirements.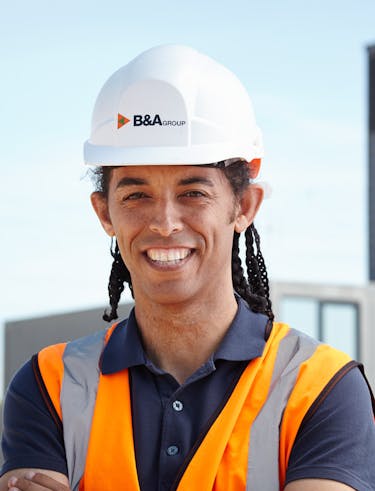 Ashley Bruno
Group Sales Manager
Email Ashley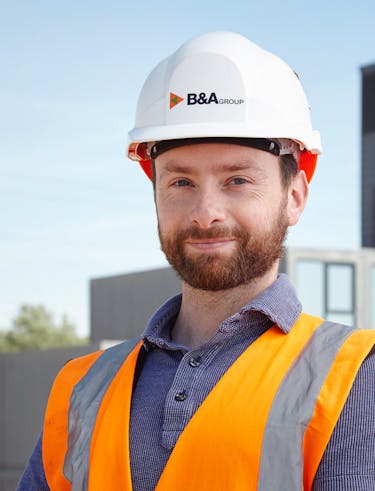 Chris Jury
Technical Sales Representative
Email Chris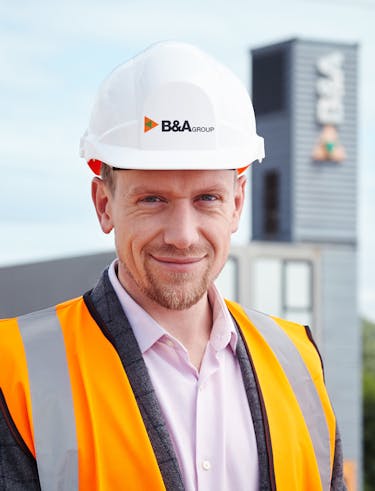 Ben Higham
Head of B&A Land Regeneration Division
Email Ben
Non-hazardous and hazardous material removal services
Many sites come with a commercial or industrial history and require thorough assessment and treatment before they are ready to be developed. It is therefore essential that any contaminated material is safely removed and treated, leaving the site ready for development.
We offer a complete contaminated material removal solution for clients across Bristol & the South West. Covering a wide range of both non-hazardous and hazardous materials, including:
Soil & Hardcore
Tarmac (coal tar)
Asbestos contaminated soils
Invasive Species (eg. Japanese Knot weed)
It's vital to protect yourself and your employees against harmful chemicals on site. Fortunately, you can rely on B&A Group for swift, effective removal of hazardous material from your construction site.
We own and operate a bespoke soil and aggregates processing facility, which accepts a range of inert and non-hazardous materials for treatment and recovery or safe disposal.

Responsible management of contaminated material
We endeavour to divert as much material from landfill as possible to meet our high sustainability objectives. Our clients have complete assurance that any contaminated material will be dealt with responsibly and at a competitive price. Our team of highly experienced experts receive, store, treat and recover hazardous material safely and in line with our environmental and sustainability principles.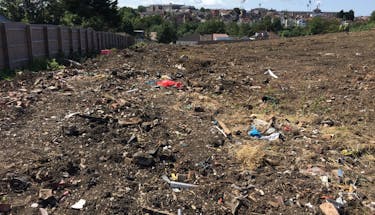 Lockleaze, Bristol
Land South of Morris Road, Lockleaze, Bristol , Renelec Groundworks Ltd
View case study
Complete solution for soil testing, analysis and removal
Prior to undertaking a project, it's essential to correctly classify all soils in order to create the necessary arrangements for safe removal. At B&A Group, we are proud to offer a complete soil testing and assessment solution for your development, with accredited experts and laboratory testing. Soil testing informs material characterisation and the development of a bespoke solution for each project.

Asbestos Impacted Soils
From undertaking initial soil sampling, to qualitative and quantitative analysis, agreeing a remedial strategy and plan of work through to implementing remediation, B&A's team of trained, competent staff and supply chain can manage the challenge of asbestos in soil contamination and enable the safe and sustainable redevelopment of your brownfield site.
Our Accreditations
Our experienced staff hold a wide range of industry qualifications and charterships, including:
BSc MSci
PhD
CSci
CIWM
WAMITAB
We are also corporate members of CL:AIRE (Contaminated Land: Applications in Real Environments). So, you can trust B&A Group for all your contaminated material removal requirements.