News
Check out our Brand-New Workshop
08/01/2018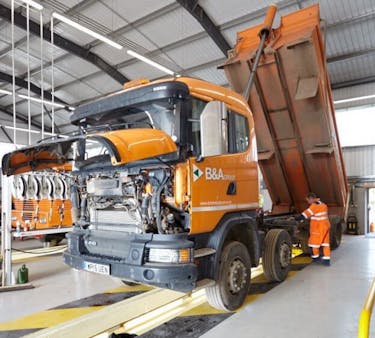 It is almost a year since we moved into our fabulous new headquarters in Hallen, not only have we got a brand-new cutting-edge building which continues to cause a stir, but an amazing workshop to service our precious trucks & plant.
This fantastic new facility designed by T M Ventham and project managed by Helen Griffin our Group Environmental Manager could be described as the heart of Bristol and Avon, keeping our large fleet of six and eight-wheel tipper vehicles, grab wagons and articulated steel bodied bulk tippers on the road.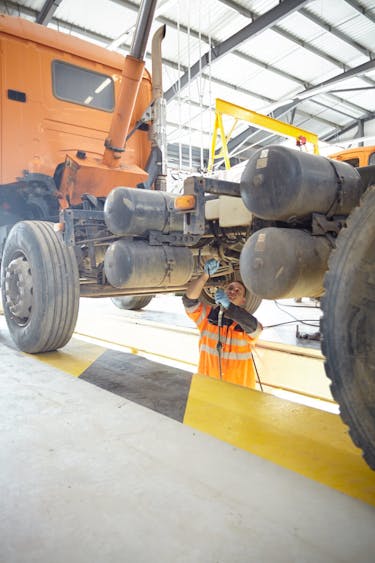 Working closely with Kevin Bogira, our Group Fleet Engineer, Dave and his highly experienced team carry out routine maintenance and repairs continuing to uphold our excellent safety record and standards. This coupled with our state of the art tracking and reporting systems our fleet displays improved productivity and fuel efficiency.
Dave and his team work above and beyond the expected quality of workmanship, when asked what he liked about his new workshop he answered, 'having all the correct equipment to do the job'. Dave who joined Bristol and Avon in 2014 carries out all maintenance to the highest standard and has through his skill and expertise achieved 100% MOT pass rate within our fleet