News
New Junction Announced for the M49 near Avonmouth
20/11/2017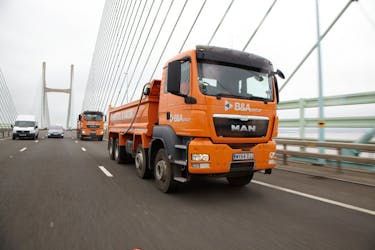 The M49 motorway forms a link between the M5 and the Second Severn Crossing, on the M4.
Originally constructed in 1996 the M49 is unique as it is only accessible from other motorways. Original plans included an intermediate junction to serve the Avonmouth Docks, the Avonmouth Severnside Enterprise Zone and its surrounding industrial area. The building of this Junction, unfortunately, did not come to fruition, until now! A brand new junction is to be built servicing the M49.
Highways England supported by Bristol City Council and South Gloucestershire Council have announced a brand new junction servicing the M49, its aim to unlock the economic potential of the area, to relieve traffic on local roads around the Avonmouth Severnside Enterprise Area and Avonmouth Docks, improve access to the regional highways network and improve road safety by relieving pressure on the local road system.
Construction of this new junction should start early 2018 and will create easy access to both north and southbound traffic.
The Avonmouth Enterprise Area is a highly important location and one of the largest brownfield sites in Western Europe. The construction of this new junction can only promote its growth.
The development of this junction is in fact already boosting the economic regeneration of the area with the building of the new Viridor Energy Recovery Facility and Carbon8 Aggregates new manufacturing facility.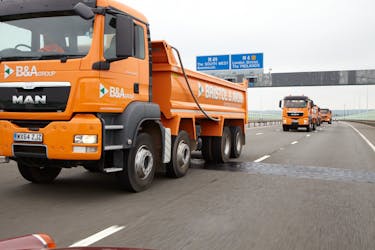 The B&A Group are excited about the new access to the M49 as once constructed this new junction will be within a short distance of the B&A Groups new Head Quarters and will assist us in the day to day running of our extremely busy fleet of trucks, tippers and grab lorries.
We at the B&A Group are looking forward to the opening of this vital new Junction.