News
Road Planings Stockpiled for Changing Weather Conditions
25/10/2019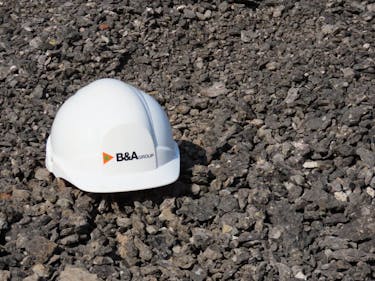 B&A Group have stockpiled extra bituminous road planings in anticipation of the autumnal wet weather demands.
WHAT ARE ROAD PLANINGS?
Road or tarmac planings are a recycled product typically created from stripping worn road surfaces before relaying fresh tarmac. They are also sometimes known as road scalpings or road scrapings.
This is a fantastic and versatile product for enabling works, temporary access, highways, roads, haul roads, farm roads, driveways and footpath applications. This graded aggregate (typically 0 – 40mm) is perfect to keep vehicles and construction traffic on a clean surface and out of the muck.
The bitumen content still serves a purpose, even when laid cold. This helps bind the material together to form your required surface to achieve a harder and more durable wearing course. If you are building a haul road afresh for example, using a starter layer of recycled 6F5 underneath is recommended. Road planings surfaces are extremely durable, especially in difficult weather conditions.
A SUSTAINABLE AND AFFORDABLE SOLUTION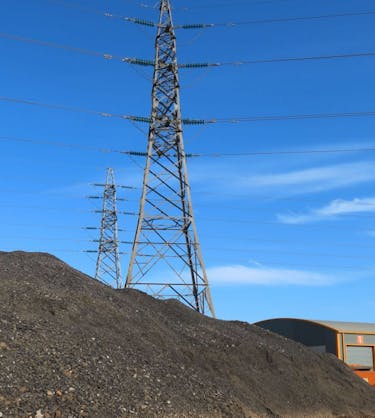 Getting a second usage from past roadways is a sustainable way of serving your aggregate needs and cheaper than using hot asphalt or quarried stone. Bitumen is a naturally derived material and is 100% reusable. Using road planings is incredibly resource efficient, reducing the pressure on other aggregate stockpiles. The Environment Agency recommends the use of road planings as an environmentally friendly solution which helps minimise waste generated from the construction of new roads.
B&A Group are committed to promoting sustainability in all that we do, from offering expert waste recycling solutions at our permitted disposal sites, to supplying high quality recycled aggregates throughout the South West. Everything that we do is strictly regulated to comply with WRAP protocol.
We can deliver via a variety of vehicles for your road planings project, from grab lorries to 8 wheel tippers to articulated wagons, depending on the tonnage you require. Contact a member of our team to discuss your requirements today.