News
Smart Hives Benefit Scheme
03/10/2019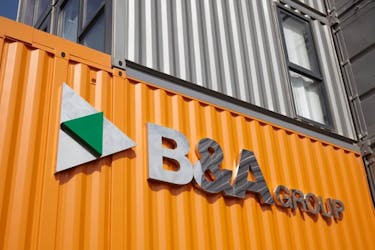 Here at B&A Group, we are passionate about supporting, rewarding & looking after our employees.
To enhance communication & reward our valued staff, we are pleased to announce that we have recently launched our Online Employee Hub & Benefit Portal.
We have teamed up with Smart Hive/Busy Bees Benefits to provide some excellent employer funded and voluntary employee benefits and discounts to all employees.
These are some of the fabulous perks that our employees will receive to let them know they are appreciated and to reward their dedication & efficiency.
Car Leasing – offering great savings on brand new cars via salary sacrifice.
Cycle to work- a fantastic scheme enabling employees to save money on a new bike and accessories.
Employee Assistance Programme- We all face challenges in life that may result in worry or stress, this service offers confidential help and advice, over the phone and face to face with a trained counsellor to those that may need extra support dealing with anxiety, depression, financial problems and a number of other personal issues.
Gym Discounts – we offer access to a wide variety of gyms across the UK for a discounted price.
Investments & Savings – this fantastic online service makes it easy for staff to buy an investment ISA through the workplace at a reduced cost
Mobile phones- Great deals are available on the latest and most popular handsets.
Health Cash Plan – is offered to our employees to take advantage of 24/7 GP service. Optical & Dental cover plus MR scans and the cost of private consultations.
Retails Discount Scheme- A range of retail discounts 24/7 via mobile or PC. Includes food, clothes, days out, holidays and many more.
There will also be an app for mobile use coming soon making it easier to access and enjoy retail discounts whilst out and about.
All employees will have access to these benefits via the Hub along with access to the latest company news, policies and documents enhancing company wide communication.
We hope that we will be providing our valued employees a work benefits & communication hub with a difference.